Your stay
At Southern Cross Central Lakes Hospital, we aim to provide exceptional care and service to our patients. We have both day-stay and inpatient room facilities.
Parking
Free parking is available in identified carparks outside the hospital, or on the surrounding streets.
Admission
On the day of your admission, please report to the main reception. There will be a check-in process and our receptionist will be able to provide you with our wifi details, which can be used by both patients and visitors. A support person is welcome to stay with you through admission until you go into surgery.
Our facilities
Day-stay patients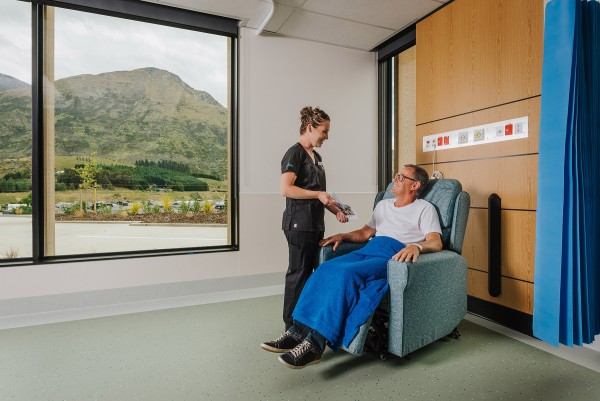 Following admission, a nurse will usher you through to the patient waiting area. We have three operating theatres, a seven bay recovery room and nine comfortable day-stay Lay-Z-Boy chairs for second stage recovery. The recovery area has spectacular views of The Remarkables.
Overnight patients
A nurse will accompany you to your room. Our thirteen spacious patient rooms all have an ensuite, a cupboard and bedside table for your personal belongings, and a TV with Netflix access.
Wifi
All patient and visitor waiting and recovery areas have free wifi. Details are available at reception.
Smoke-free and vape-free
Our hospital grounds are smoke-free and vape-free, and we ask all patients and their visitors not to smoke or vape in the hospital or grounds. If you would like support or a Nicotine Replacement Therapy prescription, to help manage being smoke-free while in hospital, our team can discuss this with you.
Local amenities
Frank's Eatery is a locally owned café/restaurant, which operates 7am till late, and is situated down the road from Southern Cross Central Lakes Hospital.
Across from the hospital you can also find a hair salon, a pharmacy and a convenience store.
Meals
Patient meals are provided by Frank's Eatery. Meals are high quality, nutritious and appetising. Please indicate any dietary requirements or preferences in the relevant section of your Patient Admission Form, or talk to one of our nurses.
Patient meal times are typically:
Breakfast 8am - 9am
Lunch 12pm - 1pm
Dinner 5pm - 6pm
Visitors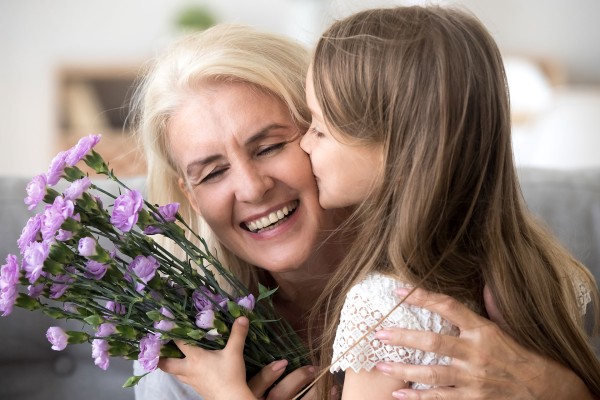 Visiting hours are 10am-8pm.
We welcome visitors, as we know how important they can be to recovery. We appreciate visitor assistance in maintaining a restful and private environment for all our patients.
Please check in at reception before going to a patient's room.
Long visits may tire our patients, so visitors are asked to show consideration and stay for short periods only. Children are very welcome to visit, but must be supervised.
Street parking is available in close proximity to the hospital.
Complimentary tea and coffee are available for visitors.
Please note that visitor access may be impacted under the Covid-19 Protection Framework (traffic light system). Please refer to our Covid-19 section for full details.
Our whānau room
We have a whānau (family) room located off the ward near reception. This is a space for visitors and family to relax and wind down with a little more privacy and space. Tea and coffee can be provided.
Procedure preparation
Once you are in your gown and prepared for your procedure, you will wait until it is time to go through to the operating theatre. A family member or support person is welcome to remain with you while you wait.
In most cases you will not be allowed anything to eat or drink for a specified timeframe prior to your procedure - this includes chewing gum and mints. These fasting instructions will be detailed in the patient admission pack provided by your specialist or explained as part of your pre-admission consultation. If you are uncertain, please contact us at least 24 hours prior to your admission.
The surgeon, anaesthetist and theatre nurse will carry out final checking procedures prior to your procedure.
Talk to us
We value open communication and feedback (good or bad) from both you and your whānau. Please raise any concerns or ask questions, either of your specialist or one of your nursing team.
Kōrero Mai - Talk to Me
We want our patients and whānau to have a voice and feel confident to speak up. Our clinical culture respects that patients and whānau are often able to recognise early signs of patient deterioration. Kōrero Mai – Talk to Me, provides a communication channel where you can voice your concerns and expect an appropriate response or intervention.
The Kōrero Mai - Talk to Me escalation process has three steps:
Press the call bell and talk to your nurse.
Ask to talk to the Nurse in Charge.
If you are still concerned or need help, call our senior nursing team.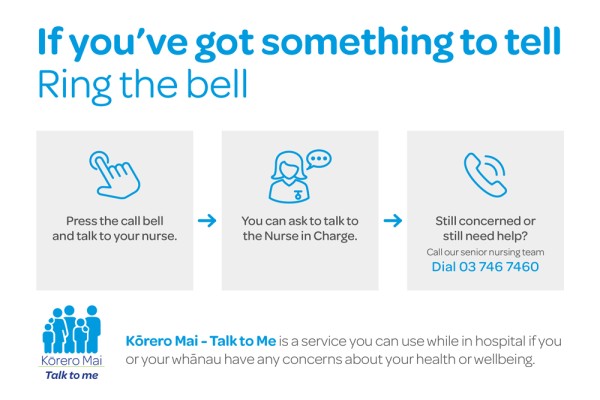 Discharge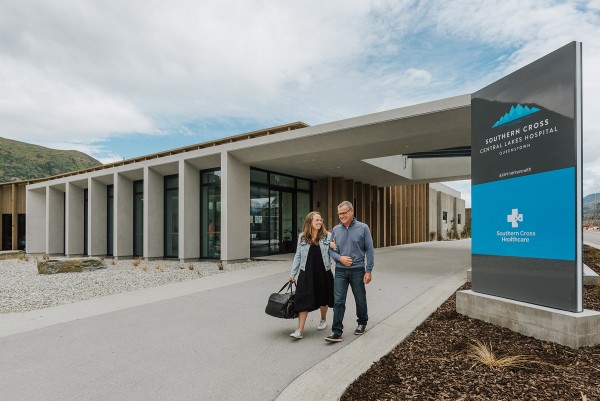 Following your procedure, and initial recovery period, your specialist will advise when you can be discharged from hospital. For patients who have stayed overnight with us, discharge time is usually around 10am.
Your nurse will provide the forms and information needed and our receptionist will prepare your final account. Any outstanding hospital charges may need to be paid at this time. Click here to find out more about payment.
Before you leave, please make sure you have:
Your Hospital Discharge Summary including instructions from your specialist and contact details for both your specialist and GP.
A clear understanding of your recovery plan and the steps you need to reduce your risk of blood clots.
Instructions for looking after your wound.
Any new prescriptions you need, as well as the medications you brought to hospital.
An appointment for a follow-up consultation with your specialist.
Arrangements for any necessary rehabilitation aids – for example crutches.
The information you need to arrange any follow-up rehabilitation support – for example physiotherapy.
Your x-rays or scans.
At the time of your discharge, your nurse will provide you with additional discharge information and will help you complete your post-operative recovery plan in the Blood Clots and YOU brochure.
If you have any concerns regarding your discharge or require assistance, please raise this with your nurse or specialist.
Discharge checklist
Before you leave hospital
Ensure you have received your Hospital Discharge Summary, understand the instructions given to you by your specialist and have contact details for both your specialist and GP.
Make sure you have a clear understanding of your recovery plan and the steps needed to reduce the risk of reduce the risk of blood clots.
Receive any new prescription required for your recovery.
Arrange follow-up consultation details with your specialist.
Check all rehabilitation aids (for example crutches) which you need at home, have been organised.
Ensure you have the information to arrange any follow-up rehabilitation support such as physiotherapy.
Receive your final account at reception and pay any outstanding balance on your hospital account.
Arrange for someone to drive you home. New Zealand law prohibits driving following anaesthesia or after taking medications known to impair the ability to drive.
Take the following home from hospital
Any new prescriptions given to you.
Your x-rays and scans.
Everything you brought to hospital including all medications and personal belongings.
When you return home
Have someone stay with you for at least the first 24 hours and get enough assistance so that you can recuperate.
Follow your specialist and medication instructions.
Provide any feedback you have on your experience at Southern Cross Central Lakes Hospital.
Contact your specialist, GP or accident/emergency service immediately if you become unwell and/or develop any of the following signs or symptoms
Sudden shortness of breath and/or pain in your chest
Coughing up blood-streaked mucus
Raised temperature (fever) or chills
Excessive bleeding or wound ooze
Increased pain, redness or swelling in or around the wound
Nausea or vomiting
Pain in your pelvis
Redness, pain, swelling or tenderness in your leg
Any other signs, symptoms or issues that are of concern to you or your whānau.
If in doubt, or in the event of an emergency, call an ambulance immediately (111).
At any time, please let us know if you have any questions, concerns, problems, or would like more information about your condition or treatment. We are committed to your recovery.